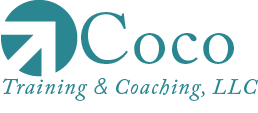 This widely proven program, delivered traditionally as a 3 day workshop, has been revised to keep pace with today's market conditions by minimizing time out of the field, eliminating travel expenses, and increasing employee productivity.
This blended approach to leadership management is appropriate for all levels of Sales so be sure to enroll your newer managers as well as those with long tenure.
It is accomplished through a 5 week program (2 hours per week) of spaced and repetitious learning consisting of: video based e- learning, web based team implementation sessions, audio cd's for reinforcement, and "just in time" individual 1 on 1 coaching sessions.
It will remind us of things we used to do and forgot as well as to introduce new ways, new tools that can be applied to your day to day business.
---
---