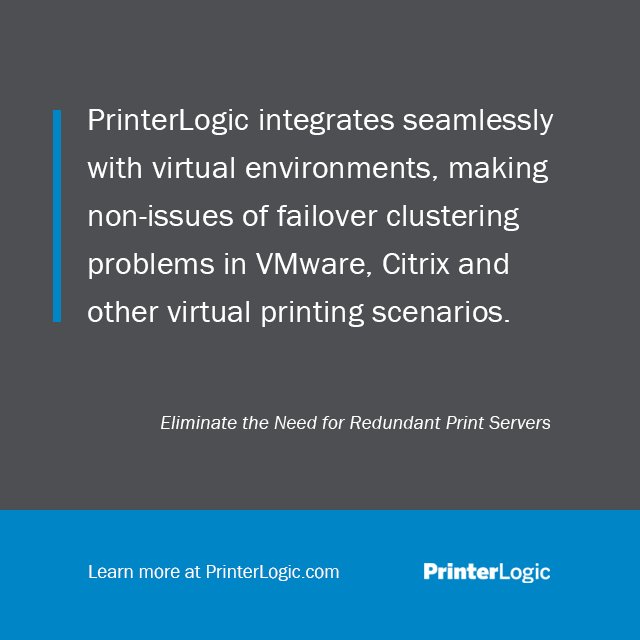 By Jordan Pusey – What's best practice when dealing with print servers? Ask any IT expert and they'd probably end up saying the same thing: redundancy.
Redundancy is key to increasing print availability because, let's face it, print servers aren't always the most reliable devices in our IT environment—yet they're utterly vital to our workflow and productivity across the organization. That redundancy can take a couple of forms, the most common of which is failover clusters. In traditional print environments you can achieve print server redundancy without clustering, of course, but that typically involves more scrambling and downtime when print servers inevitably fail.
At the same time, redundancy doesn't come cheap. Even if you create a Server 2008R2 print cluster, you'll need to pay for hardware, licensing, power, maintenance, upgrades and oversight when it comes to those additional print servers. And that's in addition to all those categories of costs for your primary print servers. In a single month those redundancy costs might not break the bank, but over time and expanded to the entire organization, especially when several decentralized print servers are in place, they can really start to add up.
---
---
How to Reduce Printing Costs with Effective Print Management Software