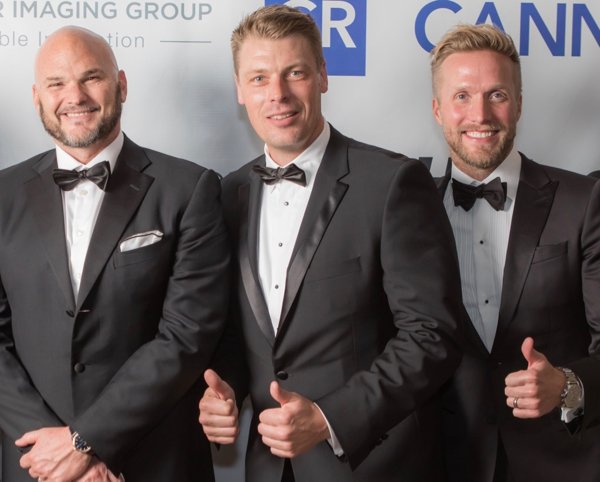 100% of All Proceeds to Benefit John Theurer Cancer Center at Hackensack Meridian Health Hackensack University Medical Center
Chicago, Ill. October 27, 2017 – Clover Imaging Group (CIG), a global provider of imaging products, services and solutions, is proud to sponsor The Cannata Report's 32nd Annual Awards and Charities Dinner, which will take place on Thursday, November 2, 2017, at The Madison Hotel in Morristown, New Jersey.
This annual event showcases the winners of The Cannata Report's Frank Awards, as determined (by dealers/distributiors) via The Cannata Report's Annual (Dealer) Survey. The event honors excellence and leadership in the imaging, managed services and business technology industry, while raising funds for a charitable organization. This year, 100% of all proceeds will benefit Hackensack University Medical Center's John Theurer Cancer Center, directly supporting the specialists at the center developing new therapies to address cancer. Throughout its history, the Cannata Dinner has raised close to $2 million for a wide-range of charitable organizations nationwide. This is the second year in a row The Cannata Dinner will benefit Hackensack University Medical Center and its groundbreaking research.
"It is an honor to once again be part of The Cannata Report's annual dinner and raise money for such an incredible cause, while at the same time recognizing our industry partners who are receiving 2017 Frank Awards," said Luke Goldberg, EVP Global Sales and Marketing for Clover Imaging Group. "We are proud that we can come together as an industry and contribute to this tremendous organization."
"Our relationship with Clover Imaging Group has evolved into a partnership that extends beyond commerce in emphasizing our shared commitment to social responsibility," CJ Cannata, EVP and Publisher, The Cannata Report said. "We are fortunate and extremely pleased to have Clover Imaging Group join us as a sponsor once again for the Cannata Dinner and applaud them for fostering a corporate culture that underscores charity and supports a talented team of thought leaders who are dedicated to giving back."
Community involvement is a key priority for CIG. Worldwide, CIG's facilities tailor their own philanthropic efforts to the communities where they live and work. Habitat for Humanity, Big Brothers Big Sisters, Wounded Warriors, American Heart Association, Gigi's Playhouse, and the Special Olympics are just some of the programs and organizations that CIG employees have chosen to support as a company.
 About Clover Imaging Group
Centered around sustainable innovation, Clover Imaging Group (CIG) offers independent dealers, OEMs, and retailers a complete imaging and solutions platform. CIG's broad array of products and services includes award-winning remanufactured printer cartridges and parts, a comprehensive suite of managed print and technology services, and unparalleled marketing and sales support. Far from its early beginnings as an ink and toner remanufacturer, CIG has evolved into a billion-dollar enterprise backed by a world-class engineering, manufacturing and distribution infrastructure. These expansive capabilities enable CIG to provide a level of partnership unsurpassed in the aftermarket imaging space.
For more information on CIG, please visit: www.cloverimaging.com
---