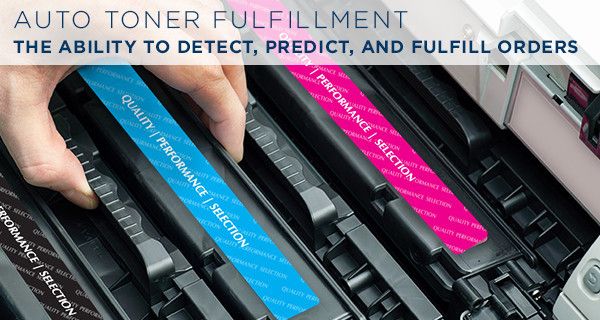 By Sarah Henderson, Clover – Making sure office equipment and managed print service (MPS) providers fulfill constant customer orders for consumables is more than a full-time job – it's the very crux of the industry. Most companies in this field have some sort of auto toner fulfillment process in place, but logistic hiccups and product backorders are common.
Auto toner fulfillment, available through Just-in-Time (JIT) service, is one of the most important productivity boosters in the modern office workspace. The ability to detect, predict, and fulfill orders for printing consumables like toner is something corporate executives find extremely valuable.
The problem with the JIT promise is that it is much harder to fulfill then it seems at first. Imaging dealers need to rely on a broad range of average performance indicators that may change due to the specifics of day-to-day use at a particular office. How can dealers improve their processes to accommodate these changes?
---
---