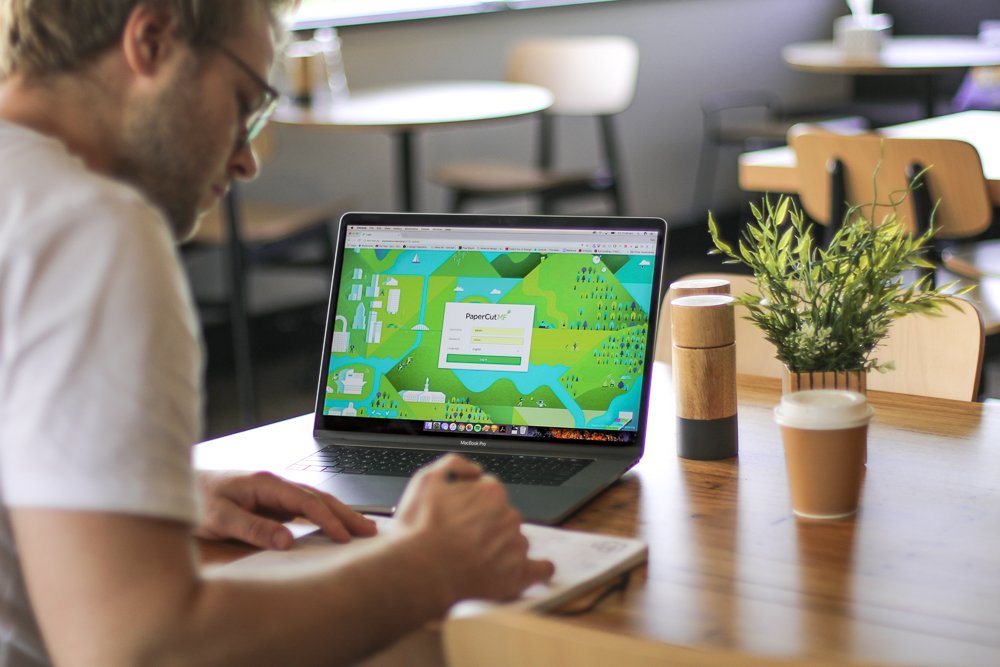 Since the beginning of time (1998), the entire team here at PaperCut has worked hard to continually improve the software with every release.
Version 17.0, our first major release of 2017, brings in a fresh, new look for the PaperCut NG and MF admin interface by our UI design team, comprising of Senior UI Designer Mat Wiseman, Visual Product Designer Tom Beresfordt and Design Lead Jeremy Smith.
We're all very proud of the new design, and I would like to take you behind the scenes and explain the journey of how this all came about.
It all started just over 12 months ago, with the birth of our first cloud-based product, PaperCut Views. When developing PaperCut Views, the goal was to ensure the solution was easy to use and modern, but also something that reflected PaperCut's quirky nature.
What the UI design team produced was an application with a look and feel that was different to anything that had been done before at PaperCut. The challenge was set for anyone to find a better looking software application…….
---
---