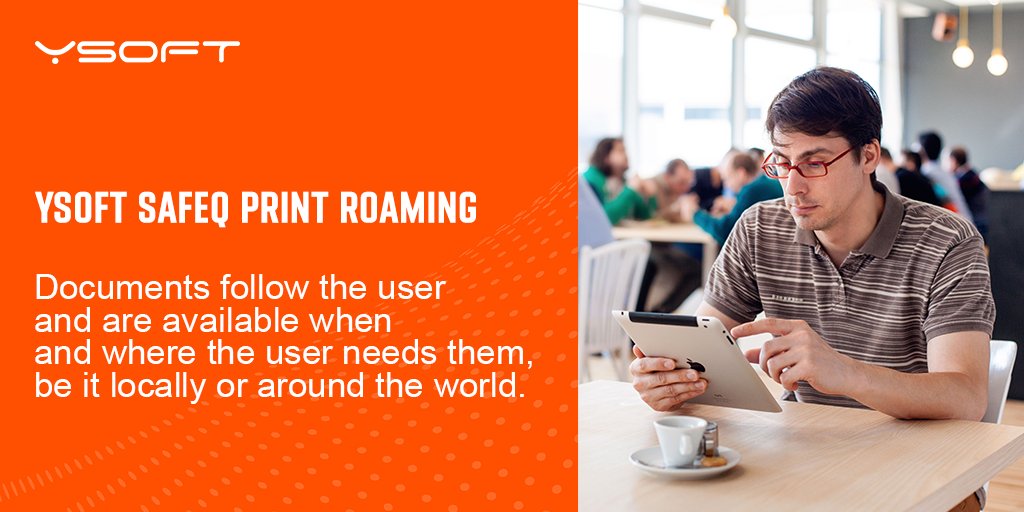 YSoft SafeQ Print Roaming module provides secure access to documents from any authorized printer in the printing environment.
Documents follow the user and are available when and where the user needs them, be it locally or around the world.
Whether your customer's organization has one central location or regional offices around the globe, YSoft SafeQ's architecture can scale to support on-demand pull printing now or as your organization grows.
An employee can send a print job from their office in London and print it out in Tokyo – all without additional IT support or local support.
---
---
Digital scan & capture technology delivers more efficient marketing operations