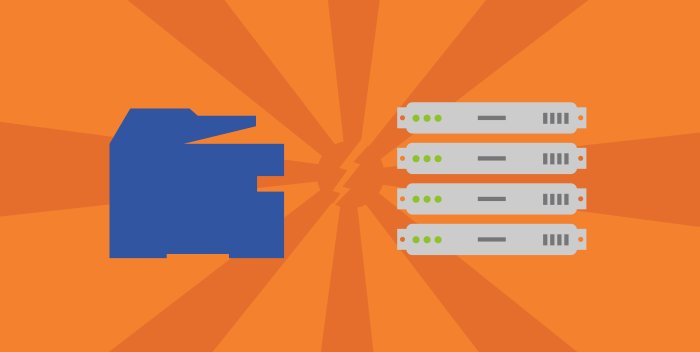 by Chris Summerhays – The transition from 32-bit to 64-bit computing was a significant milestone that went pretty much unnoticed by the average consumer. But IT professionals are all too familiar with the advantages of that transition as well as its headaches. Although some steps have been taken since the early days to allow the two architectures to coexist in harmony, the truth is that they're more like siblings who have to be carefully kept apart to prevent them from fighting.
When it comes to enterprise printing, 32-bit and 64-bit server conflicts have been the cause of such problems as print spooler crashing or other software issues that result in print downtime. You can't run a 32-bit print spooler on a 64-bit server, for instance, and 64-bit drivers are not compatible with 32-bit systems.
(This can be just as exasperating when printer manufacturers still haven't released 64-bit drivers to round out your 64-bit environment.) When these two architectures come into contact in ways that they shouldn't, brace yourself for calls to the service desk and extensive troubleshooting.
---
---