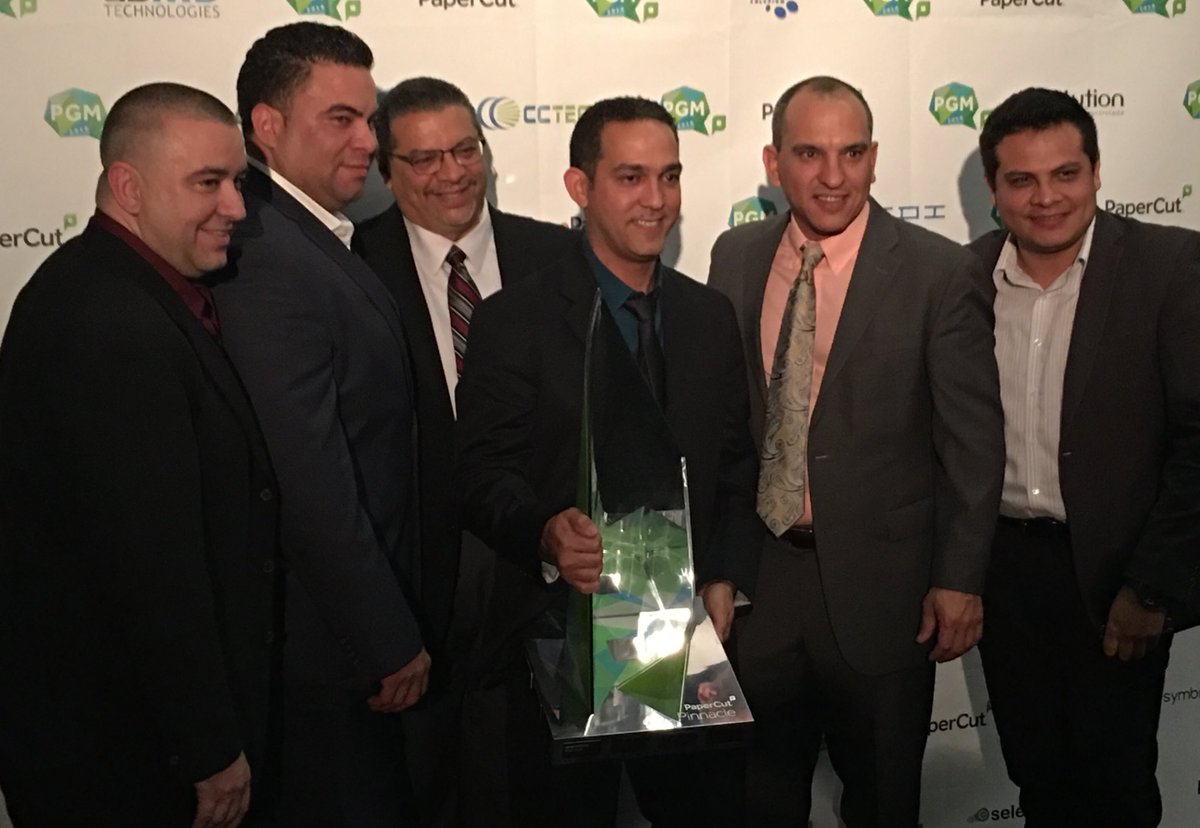 2016 and Current PaperCut Pinnacle Award winner
The ecoprintQ team were presented with the inaugural PaperCut Pinnacle Award for displaying PaperCut's four values. Caring, Honest, Intelligence and Nimble.
The perpetual sculpture designed in the Shape of the PaperCut 'P' and remains at the PaperCut HQ  in Australia.  This prestigious award is presented at each PaperCut Global Meeting to the Authorized Solution Center who lives the '4' core PaperCut values and is nominated by an independent panel of PaperCut representatives from across all teams and global regions.
https://industryanalysts.com/meet-ecoprintq-team/