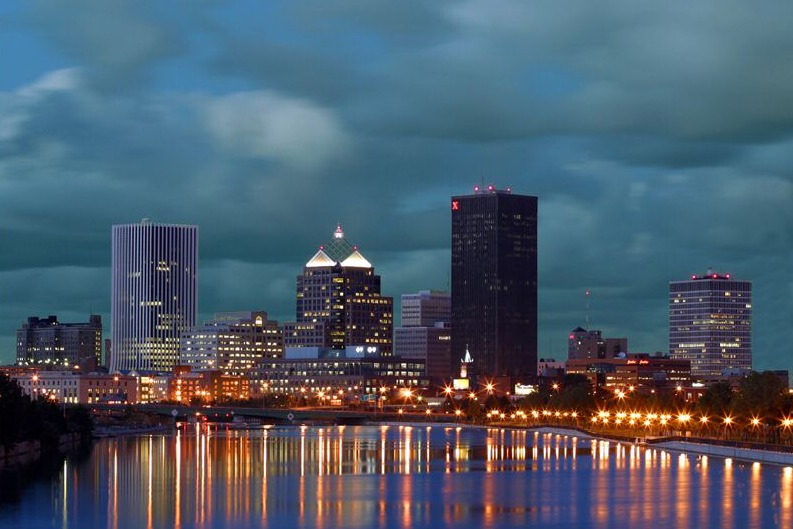 The Democrat and Chronicle is reporting that Xerox is leaving the downtown Rochester area, moving the last of their staff from their famed and historic building to their Webster NY campus, just outside the city.
This building was an icon for Rochester and Xerox. It's the tallest building in Rochester's small but very pretty skyline and it can be seen from all over the area. Most of my life, that building had Xerox at the very top, as if announcing, "this is our town." Farther down the Genesee River, Kodak's massive campus disagreed. Back in the day, Rochester was a town of industry and the airport signage boasted that we were the Imaging Capital of the World.
The building opened in 1967 and was Xerox's world headquarters until 1969. When my dad left Xerox in 1973, he had worked at The Square. For most of my career, our offices used to be within walking distance (some of our offices actually overlooked Xerox – it was literally right across the street from us).
Like many buildings in our city, Xerox Tower was tied to Midtown Plaza, the first downtown indoor mall in America. Midtown Plaza opened in 1958 and boasted well-known local tenants such as Wegmans, B. Forman Co. and McCurdy's. We used to go to the post office in there a few times a week.
Because of our lovely western NY winters (that last roughly from Oct. to May), some brilliant city planners decided to connect major buildings in Rochester through a series of tunnels and walkways. There was a time when you could get across a decent part of the city without ever walking outside.
When I started at IA, Inc., the food court at Midtown was in full swing and there would be Xerox people everywhere as it was just a hop, skip and a jump from The Square – walk through an overpass, a quick elevator ride, pass the Xerox museum (yes, there was a small museum) and you'd have your lunch in a few minutes. Maybe a Dagwood from DiBella's or a slice of pizza? I used to see Xeroids over there all the time.
But the world moves on and Midtown Plaza was closed and demolished in 2007. I remember watching them take that building down a chunk at a time while I was working on a big printer evaluation. The project lasted for months and each day I watched as the cranes dropped parts of the building until it was essentially gone.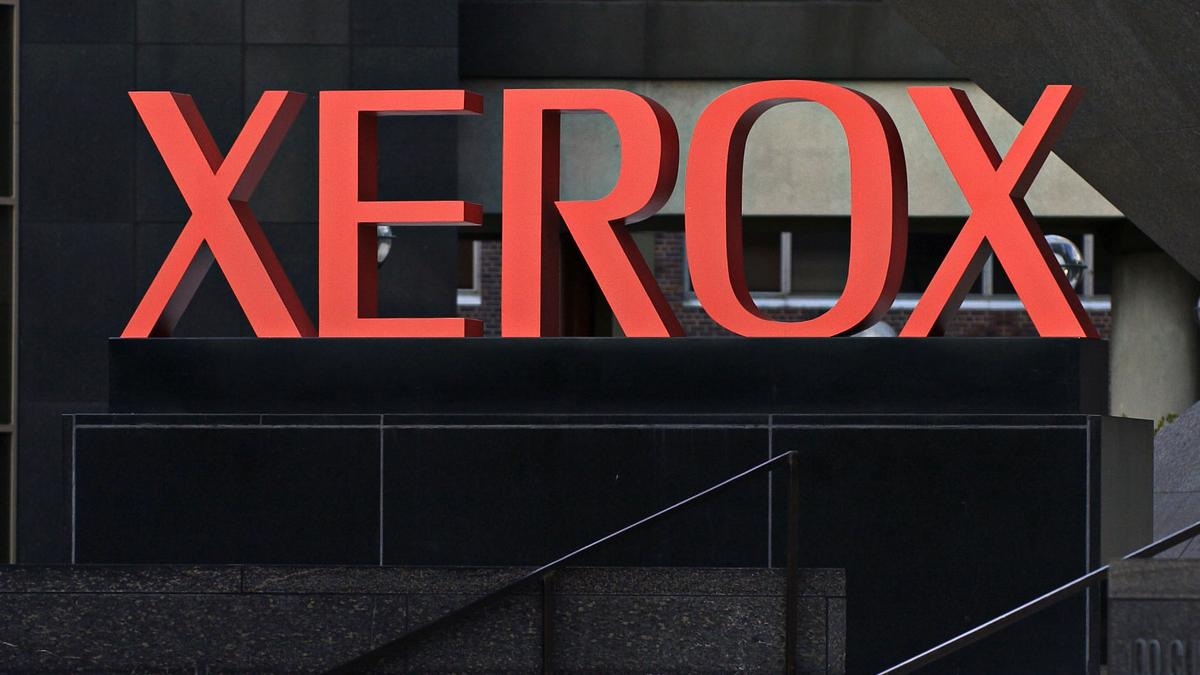 Not long after that, Xerox sold their building and the big X that looked over Rochester my entire life came down. Five years later, they're pulling the last of their staff from The Square and moving them to the Webster campus, which now has space from the hundreds of Conduent offices that have recently relocated.
It's the end of an era and it's sad. The Rochester landscape I grew up with is gone, both figuratively and literally. I grew up in the shadows of that building, never realizing how much impact it had on me then and now. I have had dozens of meetings and presentations there in the past, although I haven't been over there in years.
The move makes sense; why should Xerox pay for two locations? They shouldn't. It was a bummer when Rochester closed and demolished Midtown Plaza. It was a bummer when the Xerox sign came down on Xerox Tower (and Bauch and Lomb disappeared, and Kodak imploded….).
But, Xerox needs to be competitive and keeping a place open just because you always did it that way is a recipe for disaster. Xerox didn't leave western NY, they just shifted some of their people to another location. It's the end of an era. Hopefully it's the beginning of another.
~Andy Slawetsky
MPS Providers, Here's How to Start a Conversation About Device Monitoring with Your Customers